For Ship Owners
Azamara Group Ltd provides crew management service alongside with a suite of complementary maritime solutions that are customized to meet individual customer requirements.
We select highly competent and dedicated seafarers in order to guarantee safe operations on our vessels.
To meet and exceed our customer's expectations our services include: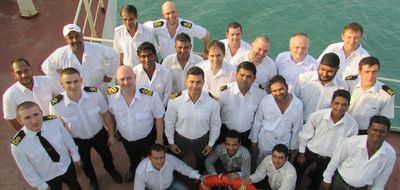 Screening professional seafarers;
STCW Document Screening;
Legitimacy check;
Training Arrangement as required;
De-briefing after completion of contract;
Arranging Disciplinary and Promotion committee;
Flag Documents Application as required;
Medical examination in Medical centers approved by Flag / P&I;
Assisting to Follow up with P&I club for all crew's cases;
Arranging cadet ship program if required by selecting the best candidates;
24/7 support for seafarer and their family;
Use of Seagull CBT training at the Azamara Group office;
Full setoff high quality uniform and overalls with client's logo;
Payroll arrangements;
Budget planning.
Our customer will meet 24/7 continuous service. We are looking forward to mutual cooperation. For business enquiries, please do not hesitate to contact us.